MATINÉE SHOW AB 15 Uhr
COTTON PONIES
DON VITO
JEALOUSY MOUNTAIN DUO
LE SPRITZ
KOUMA
Die erste Matinée von show.off-Konzerte und gleichzeitig das letzte Konzert für lange Zeit. Es wird früh losgehen und zum Tatort könnt ihr fast wieder zu Hause sein. Lindenstraße kann man ja dann online schauen. Und wenn drei von fünf Bands aus (Ost-)Deutschland sind, sollte man definitiv englische Ankündigungstexte haben.
»COTTON PONIES« (Leipzig/Erfurt)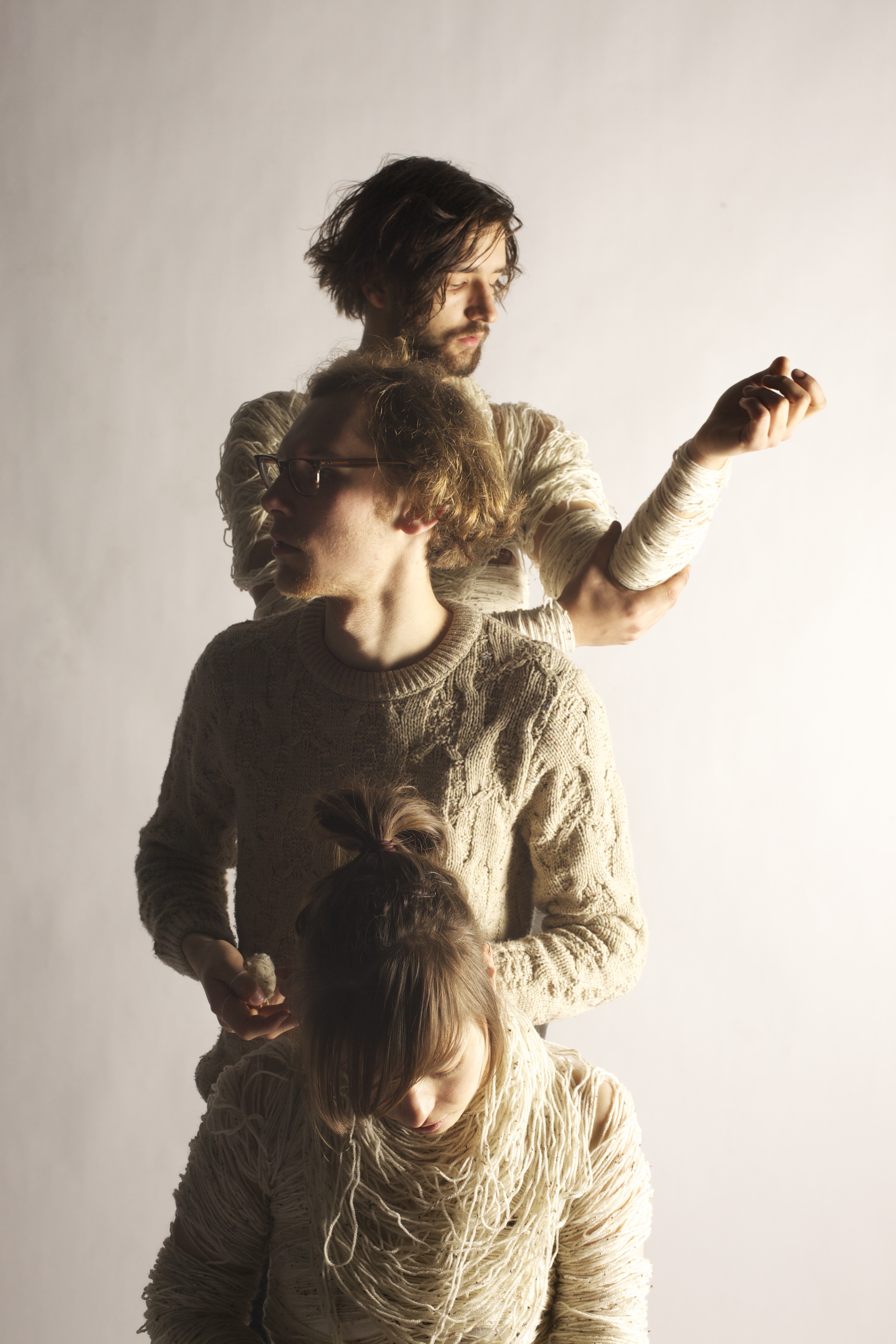 Complicated popmusic, nothing for strong nerves, rather more than less and definitely inappropriate for the youth of today…
The three still young Cotton Ponies from Eastern Germany leave the paths of their childhood heroes – Shellac, Hasselhoff, Sonic Youth – off to new shores. They are, besides Garage-darlings Zentralheizung of Death des Todes, the only survivors of the "I Love Marbach"-collective, origin (amongst others) of the fantastic agency "Eine Welt Aus Hack" (Busdriver, Felix Kubin, Iceage, Thee Oh Sees, Die! Die! Die!, Ty Segall) and Experimental-Festival "Teenitus". After the last DIY release "Sometimes I feel like gold, but the most I feel like silver", "Zwist" is their first real state of affairs.
Coming from the grunge- and noise-world, Cotton Ponies' music is now more than ever an experimental netting of fragile but complex soundsculptures, intense mind-tourette and nebulous songwriting. On stage the three ponies rotate on their instruments and yell rather Dadaistic passwords at each other, with the exception of "Krypt" – the last song on "Zwist" – which actually features emotionally urgent vocal-lines.
»DON VITO« (Leipzig)
Don Vito – advanced noise creators and one of the neatest outfits there are. Hardly anyone in that genre has accomplished a tighter match of two antagonisms – chaos and structure. Don Vito is a monstrous maelstrom from Eastern Germany, pushing the concept of Noise to a new level of forcefulness, at times very danceable.
There is no other band that can make such loud noise with such crea­ti­vi­ty and step away from using rock in­stru­ments 'tra­di­tio­nal­ly'. The sud­den chan­ges of rhythm, play­ful drum rolls and pas­sio­na­te shrieks leave you thril­led and out of bre­ath. They're a tea­ser to the ears, of­fe­ring com­ple­xi­ty, speed and me­tal-ba­sed rol­ler­co­as­ters in 50-se­cond­song bril­li­an­ce.
»Jealousy Mountain Duo« (Dresden)
Jealousy Mountain Duo — Two-man German band Jealousy Mountain Duo's self-titled longplayer was released by experimental German label Blunoise, a perfect portmanteau of Jealousy Mountain Duo's disparate '60s jazz and noisy, math-rock influences. Jealousy Mountain Duo takes a deconstructivist approach to its experimental blend of post-modern jazz and mathy indie rock, its guitars looping looping and conflicting melodies, its drums working in and out of rhythms, eschewing any semblance of straightforward timekeeping for an abstract counterbalance to the swirl of notes and tones. The result is tightly controlled chaos, a sonic maelstrom where form doesn't necessarily follow function. This, truly, is radical stuff. In both senses of the word.
»Les Spritz« (Italy)
Les Spritz are coming from Sicily, south-south-Italy, living out their Arab on Radar / Melt Banana dream. They play loud and discordant music since 2006. Also they released a Split with Le Signe Blanc (who played at Café Koz this May) and are good friends with Don Vito. Which should say enough about them and their music: some sort of energetic noise-math rock, the way we like it.
»Kouma« (France)
Kouma is a power-trio with baritone saxophone, baritone guitar and drums
Kouma is a wild sound with low-pitched instruments and big riffs
Kouma is kind of an awesome hardcore band, with barbarian rhythms, adrenaline rushes, slanting ascents.
Kouma is also the illicit crossing between a pony and a bear.
Kouma was recently tamed by Romain Dugelay – founding member of Grolektif Collective, composer and activist saxophonist in numerous bands (Bigre ! SFONX, RYR, Diagonal…), exclusively playing baritone sax here. Kouma is also ridden by the no less talented Damien Cluzel (baritone guitar – uKanDanZ, Thôt Twin…) and Léo Dumont (drums – Factotum, Tût, Albert von Flash…)
Mixing mathrock, noise and little reminiscent of protean jazz, these 3 chimera trainers are developing some raw and noisy free-rock sounds, using poly-rhythmical concepts to reach a certain trance state.